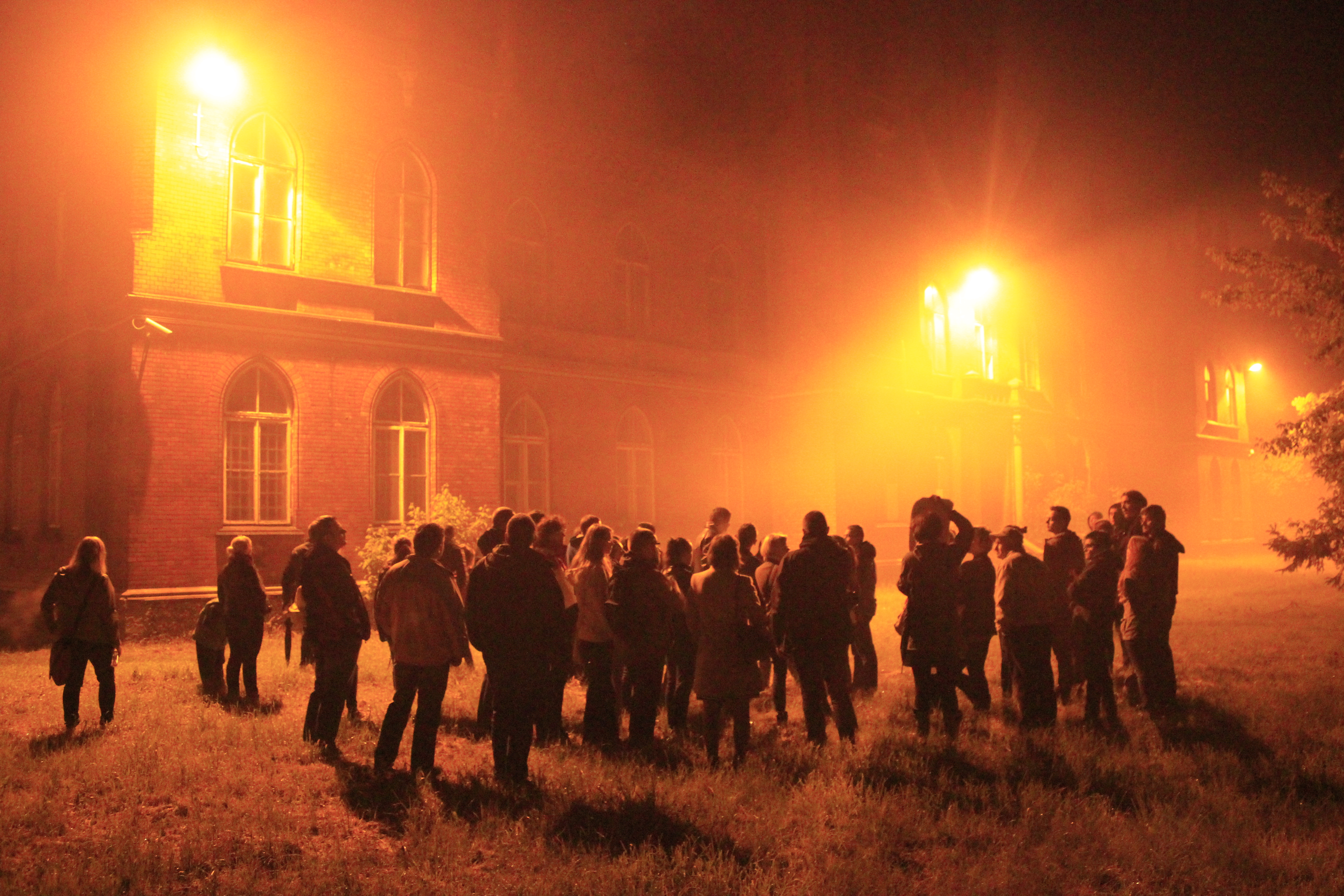 Nighttime walking tours in the area of the Railway Workshops
Each year during the Night of Museums, the Dulag 121 Museum holds a nighttime walking tour through the grounds of the former transit camp in Pruszków. We usually meet around midnight with the expert and lover of history of Pruszków, Szymon Kucharski, and then set off to see places and buildings which are not available to the public on a daily basis, including the Neo-Gothic palace of administration, the old railway school, and the pavilions of the Railway Workshops which were built between the two world wars. During the hour and a half tour during this May night you can listen to fascinating stories – not only the tragic history of those expelled from Warsaw, but, above all, the more than century-long history of the Railway Workshops, later renamed the Zakłady Naprawy Taboru Kolejowego – Railway Repair Works. Walking tours take place thanks to the current owner of the land – Millenium Logistic Parks.
All attractions organized for the Night of Museums are free of charge.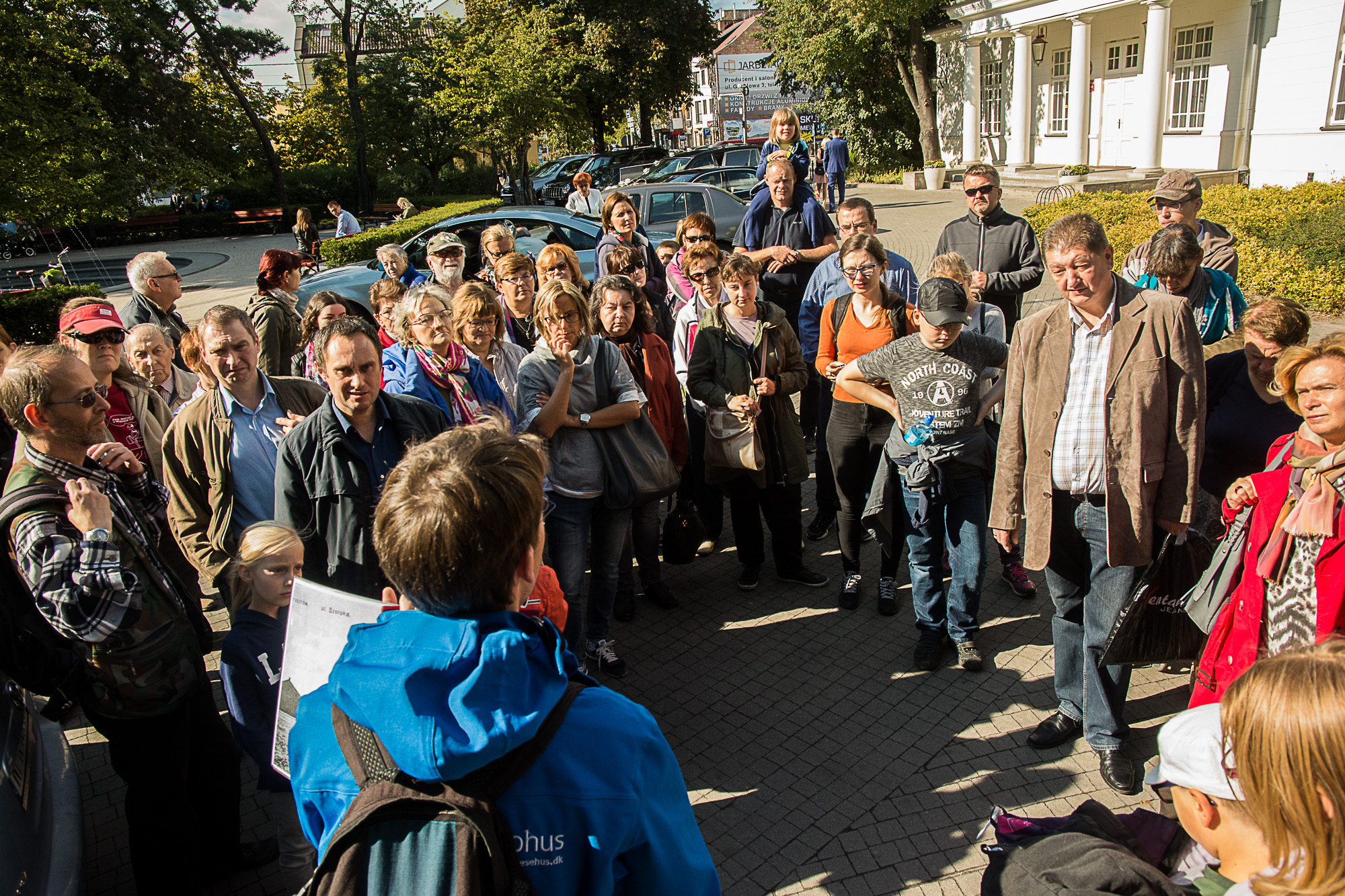 Walking tours for Pruszków's centenary anniversary
In 2016 – for the hundredth anniversary of Pruszków being granted municipal rights – the Dulag 121 Museum, in cooperation with the Association "Forum Pruszków", prepared a series of 10 walking tours to present the city's history in a nutshell. During the tours the guides spoke about the history of places, buildings, and the distinguished people of Pruszków. Among others things, we learned about the origins and development of Pruszków's industry, the history of the nearby Tworki hospital, of Żbiki district, and the Railway Workshops, and the tragic history of the Jewish community and Pruszków at large during both world wars, as well as of the trials and tribulations of the Potulicki family. The tours were led by: Szymon Kucharski, Agata Gołąb, dr Maria Pałuba, Marian Skwara, Jacek Zegarłowicz, Aleksandra Wojda, and Maciej Boenisch.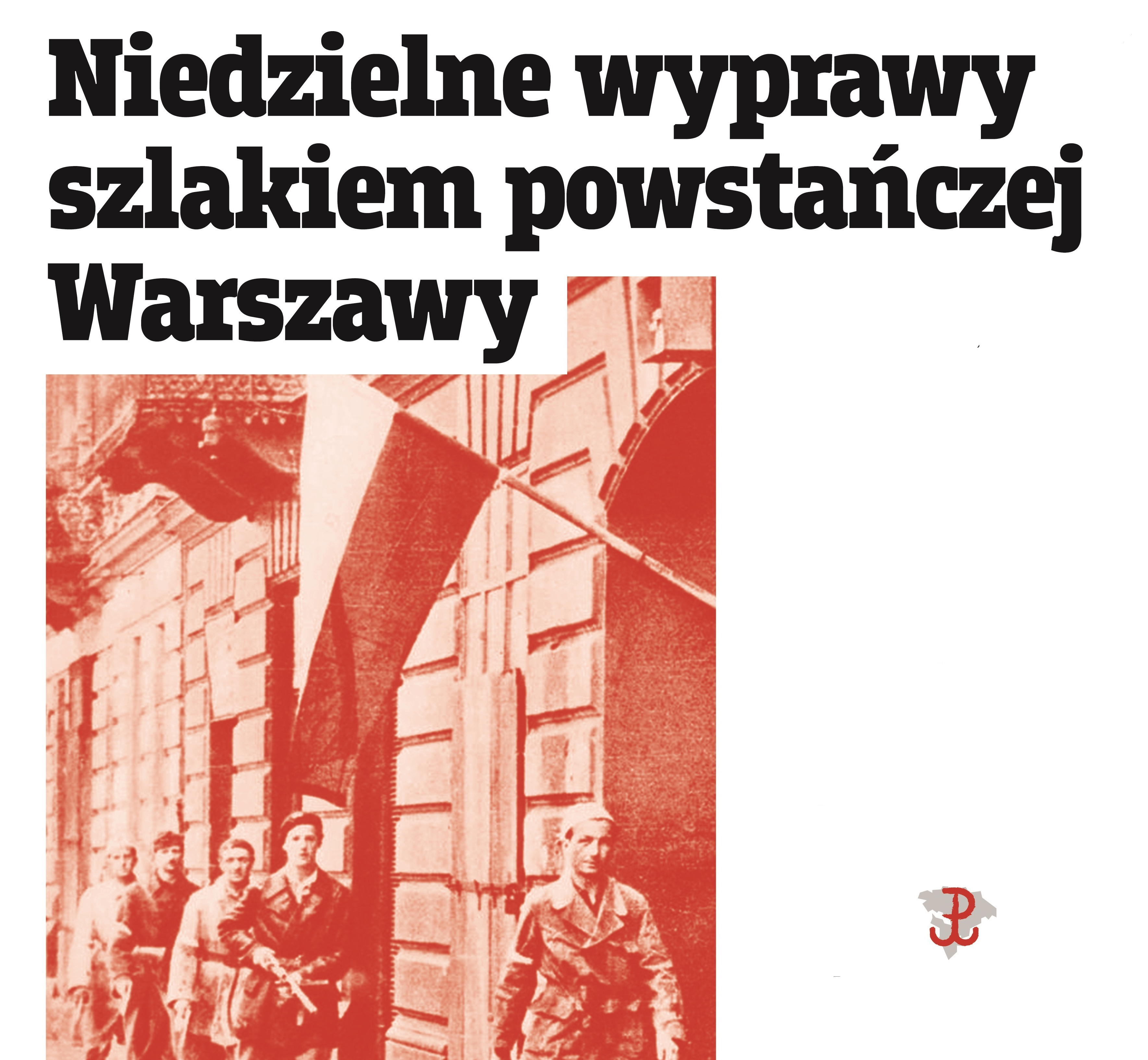 Expeditions on the trail of the Warsaw Uprising
"Sunday expeditions on the trail of the Warsaw Uprising" is an annual series of walking tours following the trail of insurgent fighting, barricades, and redoubts. Every year during August and September weekends we go to the capital with a guide in search of places associated with the history of the Uprising: the buildings for which insurgents fought, insurgent hospitals, and places of heroic battles and of the massacre of the civilian population of Warsaw. In 2014-2016 we wandered along insurgent routes in the Warsaw districts of Śródmieście, the Old Town, Żoliborz, Wola, Ochota, Powiśle, Praga, Mokotów, and elsewhere. The tours were conducted by our professional city guides, historians, and enthusiasts of the history of the Uprising: Karol Karasiewicz, Dariusz Zielonka, Andrzej Komuda, Stanisław Łuć, Paulina Kobza, and Paweł Łoś.
Participation in all walking tours is free of charge.