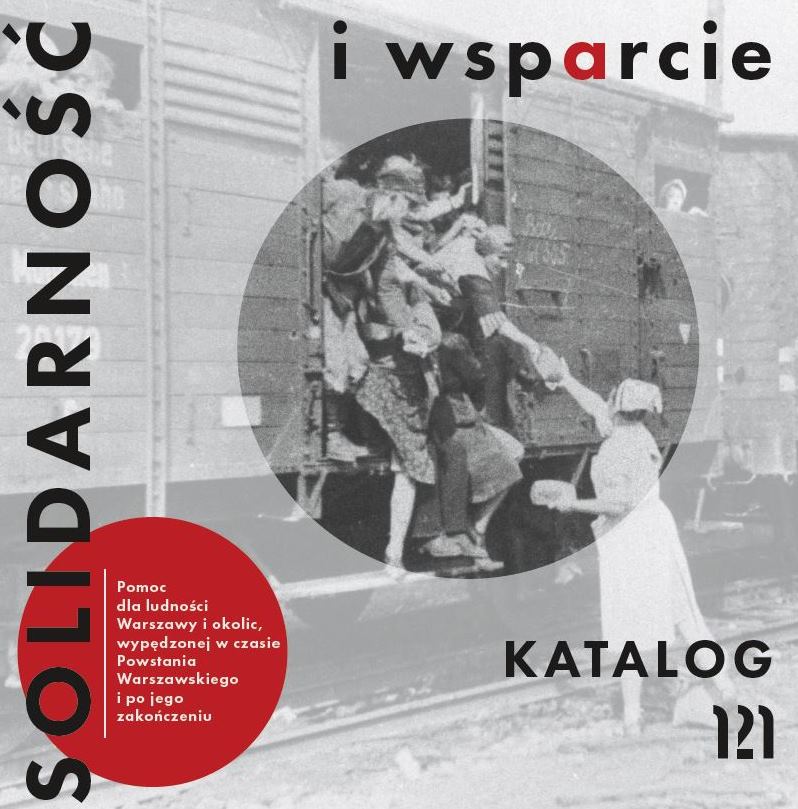 Solidarność i wsparcie. Exhibition
The placard exhibition Solidarność i wsparcie. Pomoc dla ludności Warszawy i okolic, wypędzonej w czasie Powstania Warszawskiego [Solidarity and support. The aid to the people of Warsaw and its surroundings, expelled out of the city during the Warsaw Uprising] was prepared in 2015 by the Museum of Dulag 121. The exhibition is dedicated to the wide-ranging efforts to aid the refugees, which were organized by both legally and secretly operating aid organizations along with thousands of volunteers. Though the campaign concerned hundreds of thousands of Warsaw inhabitants, the subject was not broadly elaborated on for years. On 20 large placards the exhibition comprehensively shows the stages of flight and wandering, the forms of aid provided to the exiled, and organizations that were involved in helping them. The historical narrative is accompanied by extensive source material: portions of reports from aid organizations and stories told by witnesses, archival photographs and documents, as well as maps and info-graphics showing the course and scale of those events. The exhibition is supplemented with a 60-page catalog (LINK). The creators of the exhibition are: Małgorzata Bojanowska, Maciej Boenisch, Aleksandra Wojda; the graphical work is that of Łukasz Kubacki
The exhibition can be lent out. If you are interested in this opportunity, please contact us!